From BoredStop.com


Standard desktop cases are either boring or ugly. With most d people who have real homes with nice decor, demand for stuff like this is going to go up.

This was made by one
in
dividual
so I am not able to provide a buy it
here link.



Sansun's Batman tower – a computer tower every nerd has to have! ("nerd" in a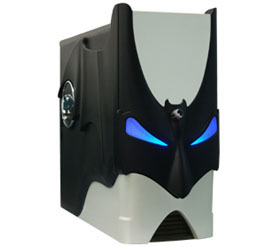 good way that is).





Guess where the computer tower case is?

When IT and taxidermy collide.

Kasey McMahon, 34, from Los Angeles, spent three months creating his Compubeaver.



Shoebox
by Rebels
Seeing the 'how they made it"
puts ideas of becoming a Network
Engineer in my head.